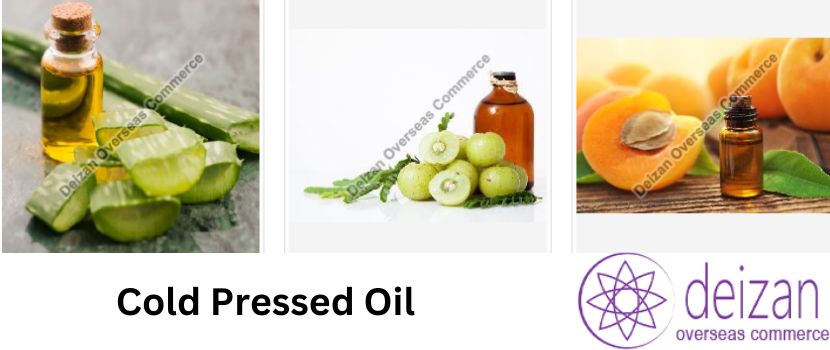 Oils form a crucial part of the everyday diet as they are widely used in every kitchen across the globe. Oil is extensively used in preparing various dishes, from salads to main courses and even snacks. Therefore, opting for the right kind of oil should be a conscious decision. It largely influences your overall health and lifestyle.
If you are looking for a healthier option to use for cooking, cold-pressed oil is the best option. With the burgeoning inclination towards a healthy lifestyle, more people are choosing cold-pressed oils. People have started ditching regular or refined oils to maintain excellent functioning of their cardiovascular health.
It is quite difficult to determine the difference between the two kinds of oil while cooking or tasting food. But both varieties have different nutritional content and chemical properties.
Cold-pressed oil is gaining immense popularity and is one of the most used ingredients in cooking. It is used daily to make different dishes like salads, snacks, and main courses. Hence, it is essential to pick the right oil to reap all the required nutrients that take good care of your health. Cold pressed oil is 100% natural and does not contain any harmful chemicals or preservatives.
There is a wide range of cold-pressed oils available with cold pressed oil suppliers to include in your diet. Some of the most popular oils are coconut oil, olive oil, sunflower oil, mustard oil, sesame oil, groundnut oil, flaxseed oil, etc. It is important to know the difference between your regular oil and cold pressed oil from cold pressed oil suppliers.
The secret behind the nutritional value of Cold Pressed Oil is in the process of its making
First, cold-pressed oils are extracted by slowly crushing the seeds under pressure using low-heating methods. These seeds are continuously crushed until the oil is completely extracted from the seeds.
This extraction process does not contain harmful chemicals and preservatives, making it 100% pure and natural.
The process doesn't require any refining steps and can be used immediately after the extraction and filtration.
Cold Pressed Oil is popular for retaining its original flavor, fragrance, taste and nutrition.
If you are still consuming regular oil, then it is highly recommended to switch to cold-pressed oil. Add it steadily to your diet to improve your lifestyle and make yourself healthy.
There are endless benefits to using cold pressed oil in your daily life. Some of the health benefits of consuming it are as follows-
Cold Pressed Oil is extremely rich in vitamins A, C, E, and D, Omega 3 & 6, zinc, magnesium, and potassium. All these essential nutrients protect the liver from oxidative damage. It also helps in reducing the level of cholesterol and improves the immune system.
This oil also helps in managing diabetes due to the presence of monounsaturated fatty acids. This helps in regulating blood sugar levels by absorbing fat.
Cold pressed oil contains antioxidants which help in fighting against free radicals. Antioxidants also help in boosting the immunity system of the body.
Therefore, it can be concluded that making a switch from regular oil to cold-pressed oil is a good decision. This can be difficult and expensive, but this little transformation can make a huge difference to your health and well-being.